Hey everyone!

We have amazing news. Recently we have released the latest versions of both Android and iOs mobile applications.

With the latest update we have added support for Yahoo and AOL accounts. What does it mean, aren't you supporting that already? Yes, we are. Previously in order to add such account it was required to go to your account security section and create an app specific password. After that app specific password could be added as the email password at Spamdrain settings. Those days are over now. Today, just with one click you can sign in / sign up with no additional steps required. Just click on the
sign in with Yahoo
sign in with AOL
as shown on this screenshot: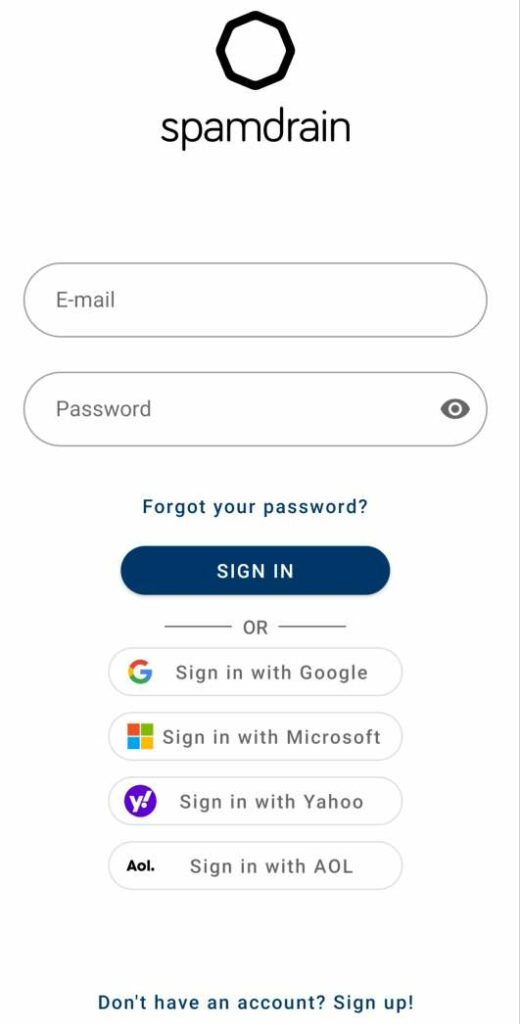 and voila! – your email account is already protected and your Inbox clean and tidy.
Do you want to try it out yourself? Don't wait and go to Play Store or App store and download the app to check it yourself.
Any questions or feedbacks are very welcome here as always: support@spamdrain.com.
Thanks for reading!