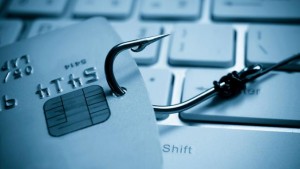 In this article we would like to highlight some key points regarding email security and phishing scams.
First of all, what is phishing? Email messages that are trying to get your personal information are called phishing scams. Usually this kind of messages lead you to the fraudulent websites using links included in the message. The website itself is intended to collect your username, email address, password, credit card detail etc.
According to Symantec threat report, the reported number of exposed identities jumped to 429 million in 2015. Since phishing is considered to be one the most devious form of identity theft, it is important for your to become familiar with the various types of phishing scams as well as to learn how to be protected from them. We gathered the most useful and powerful tips on how to beat phishing messages:
1. Do not click on the links, download files and attachments from unknown and suspicious senders. If you think the link is strange and doubtful, probably it is so. Never go to your bank's website by clicking on links included in emails.
2. Do not reply to suspicious messages with providing your personal data (passwords, credit card details, etc.) to the sender. You never know who is behind the "sender" field. When you really need to share your information it is better to use secure website or just call the person than using an email to provide passwords.
3. Change your accounts' passwords and check you bank account status regularly. Some companies have a policy rule to change account's password regularly and use only hard to guess ones. Why don't get such a rule for yourself?
4. One of the best options (that you are probably already using) is Spamdrain filter. Every week Spamster stops like 4-5 million spam messages with viruses, blank senders, etc. (and that's even without newsletters). Our spam filters analyze every little detail from the sender field to the links in the message and our Spamster works hard to keep our customers satisfied. He is always on guard of your email address from phishing emails.
Well, it's time to go and keep your Inbox free from phishing emails.
Thanks for reading!